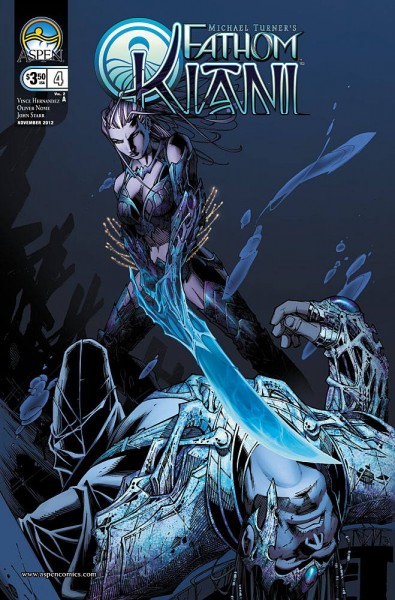 By Richard Boom at Broken Frontier
The Blue's fiercest warrior returns as FATHOM: KIANI vol 2 concludes!
It is civil war amongst the Blue under the surface and no one may survive in this Fathom Universe-shattering conclusion! Kiani and her dissidents find themselves with only one option left in their campaign against Siphon and the Elite Council—they must battle his immeasurable forces for their survival…or die!
To see the rest of this preview, check out BrokenFrontier.com!