Aspen is excited to announce our first convention appearance of 2014! Creators Frank Mastromauro, Peter Steigerwald and Mark Roslan will be appearing at the Amazing Arizona Con 2014 on January 24-26th! Here's a look at the con-exclusive items available at the Aspen Comics Booth! Pick up this All New Executive Assistant: Iris #3 Amazing Arizona Con 2014 exclusive  virgin cover by Michael Turner and Peter Stegerwald weeks before its release! Limited to 200 copies! Also, limited quantities will be made available on the AspenStore.com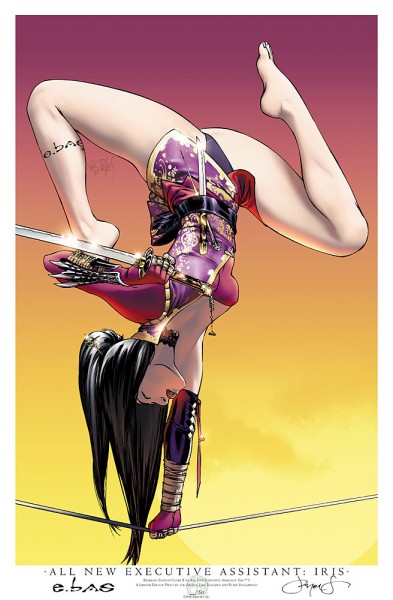 We're also offering this full size Executive Assistant: Iris print by Eric "Ebas" Basaldua and Peter Steigerwald, limited to 50 editions!
And last but certainly not least–we're offering this BRAND NEW Fathom print by creator and Aspen founder Michael Turner and Peter Steigerwald, limited to only 100 editions! So act fast and pick up all of these amazing con-exclusive items! And if you can't attend the con, you can still pick up these items on the AspenStore.com!